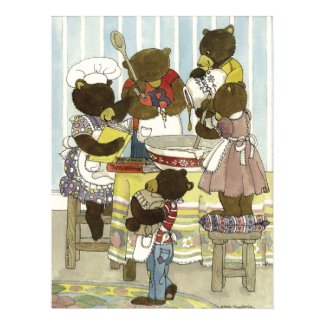 Baker Bears Print
by
deloshdesigns
View more
Baker Posters
This print comes in various sizes. Framing is optional. Makes a lovely housewarming gift.
This illustration is also available as a
birthday
or
blank note
card at
www.gcuniverse.com/dianascards
If you see an illustration that I already have in 1 of my stores but would like to see it available on a different product. Feel free to inquire/suggest by commenting on this blog. For example the Baker Bears was only available as greeting cards until a friend said she would love to buy it as a print for her kitchen. And I agreed - so here it is.