Both 2016 Calendars feature my ink and watercolor illustrations. Please click on the calendar images to flip through the months and or to purchase. Remember to check if Zazzle is running any current sales that you can use. Enjoy!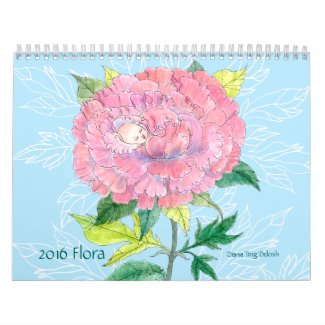 2016 Flora Calendar
Features 12 of my elegant floral illustrations created over the years.
2016 Animal Fair Calendar
by
deloshdesigns
Showcases 12 of my whimsical animal illustrations selected from my archives.